Chamber FX Virtual Drop-In Clinic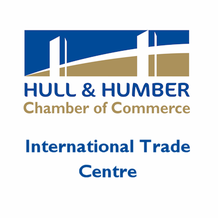 Due to demand and the ever-changing global economic climate, we will be running a foreign exchange virtual drop-in clinic every month with our partners MoneyCorp. The next clinic will take place on Thursday, 25th June and 1 hour slots can be booked by clicking here.
Ordinarily trading abroad offers lucrative opportunities and some commentators suggest that companies who trade internationally are 30 percent more productive, more profitable and offer more job growth than businesses who focus solely on the domestic market. However, the changeable global economy, in particular the volatility in foreign exchange, brings increased risks for SMEs.
Currently, the entire world is ramping up efforts to control Coronavirus, and while the toll on people's lives is tragic and immeasurable, there is also huge economic uncertainty. If you buy or sell goods and services from companies based abroad, then your cash flow and revenue may be impacted by Covid-19, as it is having a profound effect on the markets that has never been seen before, causing currency volatility.
Fluctuating currency values means costs from overseas don't remain static and revenue can't be guaranteed. This uncertainty generates a measure of risk, which makes it difficult to generate accurate forecasts and puts pressure on the bottom line.
FX Update – May 2020
Since the start of the lockdown, in early March, when we saw large swings on the FX market, sterling dropping from around $1.32 to $1.14 and €1.21 to €1.05, the markets have been a little calmer over the last month with the following approximate ranges:
GBPUSD – high $1.2640 – low $1.2160
GBPEUR – high € 1.1530 – low €1.1260
*source Netdania
Andy Dobson from MoneyCorp will be available on the 25th June to discuss any foreign exchange questions or concerns that you may have. He will also be able to advise on any international payments that you may have and explain the additional benefits that Chamber Foreign Exchange could offer you.
Chamber FX offers exclusive benefits to HHCC Members including:
√ Exclusive exchange rates and discounts: access to exchange rates closer to the interbank market
√ Expert service and market guidance: services tailored to your business and levels of service the banks often find too resource intensive
√ Fast, easy payments: Access 100+ currencies online or over the phone and manage your account online 24 hours a day, 7 days a week from any device.
√ No transaction charges for making international payments
√ No transaction charges for receiving international payments
√ Free foreign exchange health check: practical to help you protect your bottom line from rate volatility.
√ Free currency holding accounts: no charges for opening an FX account. Currency accounts can cost up to £20 a month with high street banks.
√ Free tools & market intelligence
We will be booking appointments with Andy from 9.30am. Please click below or contact l.holt@hull-humber-chamber.co.uk to book your place.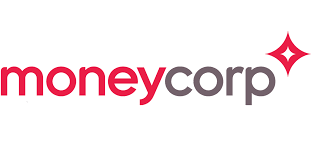 Agenda
9.30am slot
Category
Start Time
End Time
Price (ex. VAT)
International Trade
09:30
10:30
Free
10.30am slot
Category
Start Time
End Time
Price (ex. VAT)
International Trade
10:30
11:30
Free
11.30am slot
Category
Start Time
End Time
Price (ex. VAT)
International Trade
11:30
12:30
Free
Click BOOK NOW below to choose and book the events you wish to attend.
Book now
The deadline for bookings is June 22, 2020 12:30.