Authorised Economic Operator (AEO)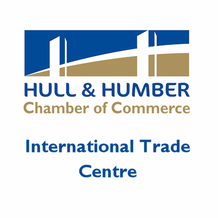 Are you confused about AEO? Will your business get anything out of it? Is it worth applying for?
Authorised Economic Operator (AEO) is an accreditation issued by HMRC to importers, exporters, customs agents and others involved in the international supply chain. AEO status recognises that the business is compliant in its customs activities and can be trusted to operate simplified customs procedures and duty relief schemes. It is an internationally recognised quality mark and has become much more relevant with the changes introduced by the Union Customs Code (UCC) in 2016 and the vote to leave the EU. It is anticipated that customs will offer greater simplifications to AEO status holders in order to mitigate the potential effects on border checks and customs requirements post Brexit.
Benefits of AEO status include:
Fast track shipments through customs
Faster applications for inward processing and other customs authorisations
This half day workshop will explain the AEO concept, special procedures, the full benefits of holding AEO status, the implications of not holding AEO status, and the impact on your business.
WHO SHOULD ATTEND?
This AEO workshop is aimed at businesses either thinking about applying for AEO or who have just started the application process. The workshop will suit anyone involved in importing and exporting goods and will run through the AEO framework with hands on advice and support on how to benefit from AEO.
ABOUT THE TRAINER:
Keith Robe, who has over 30 years experience in his former role with HMRC will talk about all aspects of AEO and its benefits to your business and will take your questions. Keith has over 10 years experience in AEO matters including training of HMRC staff, responsibility for applications and audits, and is Security and Safety qualified.
Agenda
Non-Chamber Member
Category
Start Time
End Time
Price (ex. VAT)
International Trade
13:00
16:00
£140.00
Chamber Member
Category
Start Time
End Time
Price (ex. VAT)
International Trade
13:00
16:00
£115.00
Click BOOK NOW below to choose and book the events you wish to attend.
Book now
The deadline for bookings is May 02, 2019 09:30.