A Beginner's Guide to Exporting - Virtual Training Course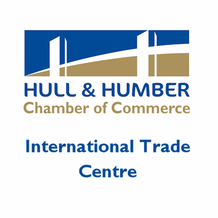 Do you understand what documentation is required to export and import goods?
What will I learn?
-What is an EXPORT and a DESPATCH?
-Processing a shipment, a step by step guide
-What you need to know prior to sending any goods overseas
What is the packing specification?
Where are the goods going?
When do they need to be there by?
Who is paying for the carriage?
How are they going to be shipped?
-How to request a quotation from a carrier or courier
-How to find out what documentation is required for the destination country
Understanding trade agreements
Why might I be asked for a certificate of origin
-Creation of export documentation
How to create an invoice – step by step guide to invoice detail and significance
-Booking a shipment – what the carrier/courier needs to know including clearance instructions
-Managing the goods being collected and keeping the customer informed of progress
-Understanding the need for proof of export/delivery
-The jargon explained
VIRTUAL COURSE: This is a virtual training course which you can attend via a computer, laptop, smartphone or tablet from your home or office. The course runs in real time and delegates are able to interact with the trainer and other delegates, jsut as you would during a face-to-face training course.
WHO SHOULD ATTEND? This full day course is suitable for complete beginners who are new to their role or exporters that have not had any formal training. This course will also provide those businesses currently only moving goods within the EU an opportunity to understand the basic export processes and documentation requirements once he UK leaves the EU.
CANCELLATION TERMS: Please note that cancellations less than 14 days before the date of the course are non-refundable. The cancellation must be in writing and sent to l.holt@hull-humber-chamber.co.uk indicating the name of the course you are cancelling for and delegate(s) details. If a booking is not cancelled and the delegate does not attend, full event costs will still apply.
Agenda
Non-Chamber Member
Category
Start Time
End Time
Price (ex. VAT)
International Trade
09:30
16:00
£250.00
Chamber Member
Category
Start Time
End Time
Price (ex. VAT)
International Trade
09:30
16:00
£200.00
Click BOOK NOW below to choose and book the events you wish to attend.
Book now
The deadline for bookings is April 23, 2020 12:00.